South Holland Property Management
Let us manage your South Holland Rental Property
Having a successful rental property requires a lot of time, effort, experience and knowledge. Let us save you that time, effort and frustration that comes with gaining that experience.
As a full service South Holland property management company, our team is responsible for taking care of all aspects of managing your rental(s).
Why Get a Rental Analysis & RentGrade?

Our Rental Analysis Report helps landlords and us make data-informed decisions about their rental property, including rate estimates and other information so they can invest and manage investment property more wisely.

Get Optimized Rental Value for Your Property
Gain Crucial Insight Into Current Market Conditions
Determine Your Cashflow from Monthly Rental Value

How Our Rent Report Works

Tell us where your property is Start by simply entering your property address.
Receive your free report In a matter of minutes, you'll receive a personalized property report analyzing your home with a suggested rent range and market data.
Expert Evaluation The actual rental value may increase or decrease based on property location, condition and amenities. To receive the most accurate rental analysis contact us after you receive your rental report and speak with one of our market experts.
Get Quality Tenants Fast Explore our packages for rental leasing and management services.

Get started with your FREE RENTAL PRICE ANALYSIS or, if you just need a little more information first, feel free to fill out the form to the right and we will be happy to schedule a call to discuss your property needs.
GET YOUR AUTOMATED RENTAL ANALYSIS NOW!
Enter your rental property address and your Rent Report will get emailed to you, automatically!
GCR&D provides property management services for all Residential Properties in the Chicago West & Northwest Suburbs to include Kane County, DuPage County, Western Cook County and parts of McHenry County and Lake County.
What we offer with our full service Property Management:
Leasing & Tenant Screening
Rental Collection
Lease & Late Fee Enforcement
Property Maintenance Services
Detailed Monthly Financial Reporting - see a sample here Owner Monthly Statement Sample - ABC Lane
Village Rental License Compliance
Subsidized Housing Expertise
Turnover and Renovation Work
Landscaping & Snow Removal Oversight
Capital Improvement Estimates
Eviction Assistance
Real Estate Brokerage to Assist in Purchasing and Selling Property
WHAT SETS US APART FROM OTHER South Holland AREA PROPERTY MANAGERS
Proactively and successfully managing properties since 2005

Currently, GCR&D manages over 700 residential units. The operation has seen significant growth in the last several years and contributes much of its success to its ability to restore troubled properties into income generating properties quickly.

Each employee of GCR&D are property managers and landlords themselves, and understand how to manage properties from the owner's perspective. The goal of GCR&D is quite simple: Making properties as attractive as possible, keeping costs to a minimum, and the ability to attract excellent tenants who pay the highest rent available that the market can bear.

The Property Managers do all they can to eliminate or limit the possibility of vacancy in your property due to turnovers being costly. Leasing a space includes procuring tenants that have long term potential, and once a unit is rented, the team works in a plethora of ways to keep tenants in the space. Turnover costs eat away at profits and the ability to retain tenants proves to significantly increase the profits of owners year after year.

Aggressively reducing vacancy & setting the rental price

There are instances in which tenants still have a desire to move from a space, and this is where GCR&D becomes aggressive in turning over the space as quickly as possible to procure a new tenant. Working closely with each property owner, GCR&D researches the current rental market to determine the highest rental price that the market will bear. Efforts to lease the space to a new tenant begin prior to the current tenant vacating as this drastically reduces vacancy time even when a turnover is included. Great success has come in following this standard and due to our aggressive marketing techniques, most properties are leased out within 21 days or less.

Property Maintenance

One of the largest aspects of maintaining any property is the supervision of routine preventative maintenance and turnover costs. Due to the fact that property maintenance tends to be the bulk of annual budgets, it is ever so important to control costs by completing these jobs in a timely manner and at the best value while not sacrificing quality. The GCR&D operation includes a Maintenance Department that has proven to save owners hundreds of dollars per year since most jobs can be completed in house. In some instances, large scale projects are needed and GCR&D has to ability to negotiate rates with preferred vendors with the savings passed down to client.

Renovations and Rehabilitation

GCR&D also has the ability to handle renovations or rehabilitation projects. The projects occur for an owner when a plan has been set in place to increase rent. These projects may include replacing an entire Kitchen or Bathroom and can be completed in house by GCR&D or through preferred vendors and third-party contractors.

GCR&D maintains liability, workers comp, umbrella, & E&O insurance. Proof of insurance is always available upon request.

Clients who have their own team of trusted vendors may continue to use the services of their own vendors. GCR&D will continue to work with and coordinate any maintenance issues with these preferred vendors.

Unparalleled Customer Service

R&D offers unparalleled customer service when problems do arise. Tenants of GCR&D properties may call a designated 24 hour work order line and speak with a live representative at the first sign of a maintenance issue. Maintenance requests are sent to all Property Managers & Supervisors which provides the ability to quickly respond to any issue that may arise.
Pricing
GCR&D Management fees may vary and are quoted on a case by case basis but listed below are current rate ranges for residential management:
Residential: 6-8% of the gross rent
Residential: 8-10% of the gross rent (Chicago Only)
GCR&D welcomes the opportunity to speak with you about your Property Management needs. Please feel free to contact our office for additional information at any time.
Contact Us for a Quote
Other Points to Consider...
Find out if you are maximizing your investment's potential.
Why South Holland?
As an investment opportunity, South Holland is the place to be. Why? Well, for starters:
South Holland is a village in Cook County, Illinois, United States, within Thornton Township. The population was 22,030 at the 2010 census. Source From Wikipedia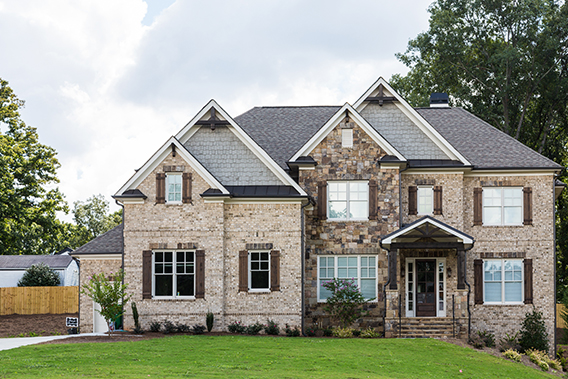 Areas We Serve
In addition to the cities above, GC Realty & Development, LLC has coverage all over the Chicagoland Area including Kane, Cook, Lake, Mchenry & Dupage Counties. We also have coverage across a large portion of the city including downtown Chicago.
View Entire Coverage Area >>