Self Management eBook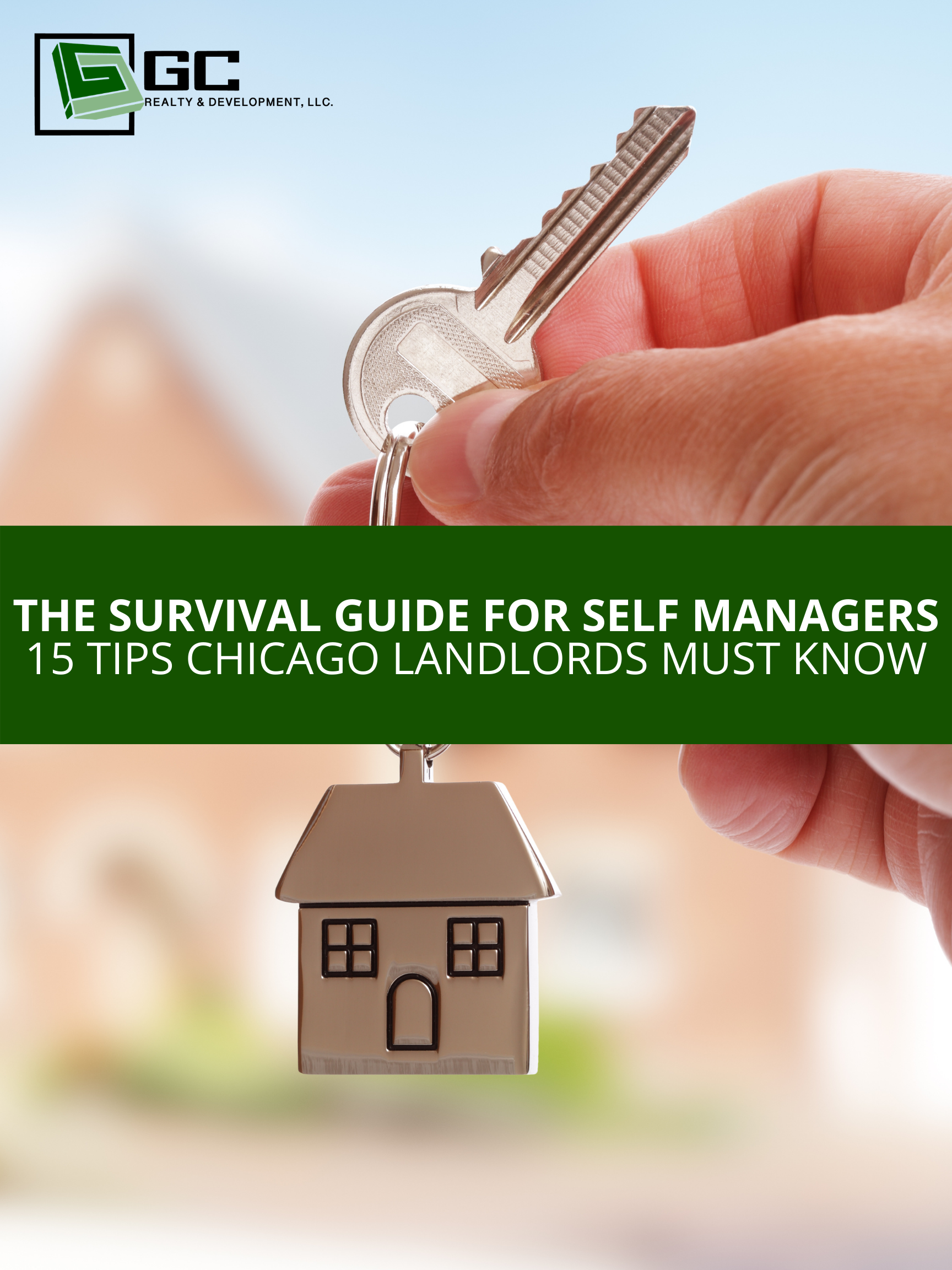 You've likely heard that real estate is one of the easiest ways to become a millionaire, and that can be very true when done the proper way. But even with the right tools, no rental property owner can thrive without a profound understanding of the industry.
If you are reading this, you more than likely are a real estate investor or you are doing your research to become a real estate investor in the near future.
Property management is a full-time job – and a tough one at that. Considering everything that goes into managing your own properties, assess how much time needs to be allocated to finding and screening tenants, maintaining and repairing units regularly, getting familiar with Illinois Laws, and resolving tenant issues, but without good management, even the best properties can end up dropping in value and that's where this guide comes in.
What you will learn with THE SURVIVAL GUIDE FOR SELF MANAGERS:
Change your mindset from Landlord to business owner.
Get your property leased quicker with the right marketing and rent ready strategies.
Learn about fair housing and avoid violations.
Use proven methods to deal with vendors and maintenance requests.
How to properly price your property.
Have a clear route of communication with clients and residents.
Written in an accessible format , this ebook provides valuable information for investors who are now landlords and property managers. This book is not about the day-to-day of landlording, rather it focuses on the strategies for managing the assets of your property and excelling in the Chicago market.
We want to thank you in advance for taking the time to download this eBook and read it in its entirety. At any time, during or after your read, feel free to reach out to us, GC Realty & Development, LLC, with any questions regarding the buying or property management process for real estate investors in Chicagoland.
Whether you are an accidental Landlord or someone who's always dreamed about a career being a Landlord, you'll find all the information you need to get started right here. This guide can add value to current Landlords looking to better their business practices, or those who are taking their first steps on the path towards becoming a Landlord. Being a Landlord is a commitment, and this guide will help you decide how to make the most of this opportunity.
Want to learn more about Chicago investing? Check out the Straight Up Chicago Investor Podcast.