DISCLAIMER: This Resident Handbook provides general information only and may be subject to change at any time without notice.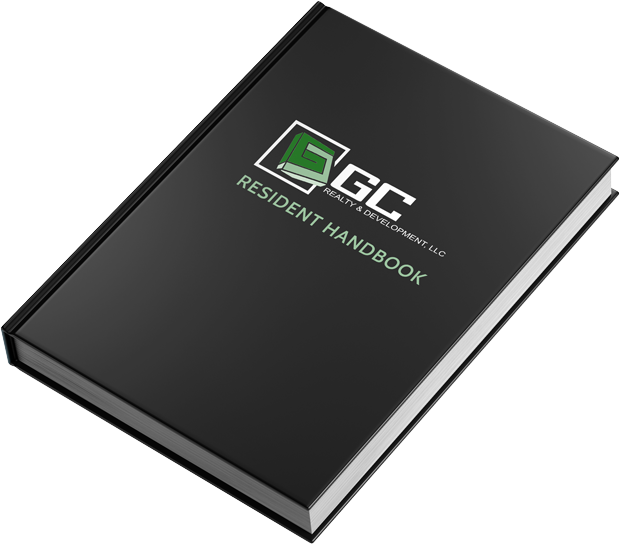 Resident Handbook
GC Realty & Development, LLC welcomes you as a new resident! GC Realty & Development LLC is a property management company that acts on behalf of our client, the residential property owner. Our goal is to set the standard of high performance and manage residential properties while ensuring all our residents have the best quality and most comforting living experience possible. GC Realty & Development, LLC will not deny equal professional service to any person for any reasons of race, color, religion, sex, handicap, familial status, national origin, or sexual orientation. To achieve a successful resident/landlord relationship, we prepared the Resident Handbook to assist you with your residency. We recommend that you keep this document in a convenient location so that you can refer to it easily. This document contains maintenance guidelines, rental payment instructions, general information and much more. If you have questions or concerns as it relates to the information contained in this document, please feel free to contact our staff.
Things You Should Know Upon Moving In
Payment of Rent

You may pay your rent online through the tenant portal, by mailing payment to our office, use the PayNearMe method, or by delivering payment to the management office during normal business hours. We recommend paying online as the payment is immediately posted to your account thus avoiding any late fees. If you pay by mail, allow time for the postal service to process and deliver the mail. We accept credit/debit card payments via the tenant portal but will not accept over the phone payments or credit card payments at our office.

Resident Portal Information:

Please mail your rent check to:

GC Realty & Development LLC 219 E Irving Park Rd Roselle, IL 60172 You will not receive a billing invoice for the rent payment which is due and expected to be paid without notice on the 1st day of each month. Make your check payable to GC Realty & Development, LLC. If rent is not received by the 5th day of the month, a late fee will be assessed according to your lease.

Accepted Forms of Payment:

Mailed or hand delivered check (personal, money order, or cashiers)
If you submit a check as rent you must have your name and address clearly written in the memo section
PayNearMe - PayNearMe is an electronic cash network that allows you to pay rent with CASH! There are over 100 locations in the Chicagoland area that can be used that vary from 7-Eleven, CVS, and Walmart. Please contact your property manager for further instructions on how to use this method of payment.
Chase Bank - When making payments at a Chase Bank location or Zelle, there will be a $10 convenience fee assessed to your account. Please include that fee with your payment. Please make sure your name and address is included on the CHASE deposit slip as well as written on the payment receipt otherwise there will be a $50 administrative research fee added to your account.

We Do Not Accept:

Cash
Credit/Debit card payments

Occupancy

Only those listed on your lease may live in your property. Your property may be used only by members of your household as identified in the lease. If your family increases in number or someone moves out, please report it in writing to your property management team. A guest may stay in your property up to a maximum of 14 days. Any guest remaining in your property longer than 14 days will be considered an unauthorized occupant. If an unauthorized occupant is found living in your property, it is a violation of your lease and could result in your eviction.

Renter's Insurance

We require all residents to obtain renter's insurance with GC Realty & Development (219 E Irving Park Rd, Roselle, IL 60172) listed as an additional interest. In the event of loss or damage by fire or other casualty to your property due to your own fault or that of your guests, you will be charged and billed for restoration of loss or damaged premises. Our insurance does not cover your personal belongings or liability. If you need an insurance referral, please contact our staff.

Utilities

Keys will not be turned over until you have provided your required utility account numbers.

Move-In

You will be contacted with instructions on how to retrieve your keys on the lease start date after 9:00 am. You will not be given access to move in until the lease start date, unless agreed to by your property manager and all Lease Acceptance Terms are completed. If access or move in happens prior to lease start all terms of this lease apply for the period prior to the lease start date. Please make certain that common areas are left clean and neat after your move-in. Any damage caused during the move in is the responsibility of the resident.

Lease Renewal

The renewal of your lease will be dependent upon your compliance with your lease terms. There is a one time non-refundable administration fee of $95.00 due at time of your renewal. You will be contacted by your property management team 60-90 days prior to your lease expiration to discuss renewal options.
Management Policies
The purpose of these policies is to allow each resident to enjoy his or her property and to better ensure the safety of residents and the appearance of the neighborhood.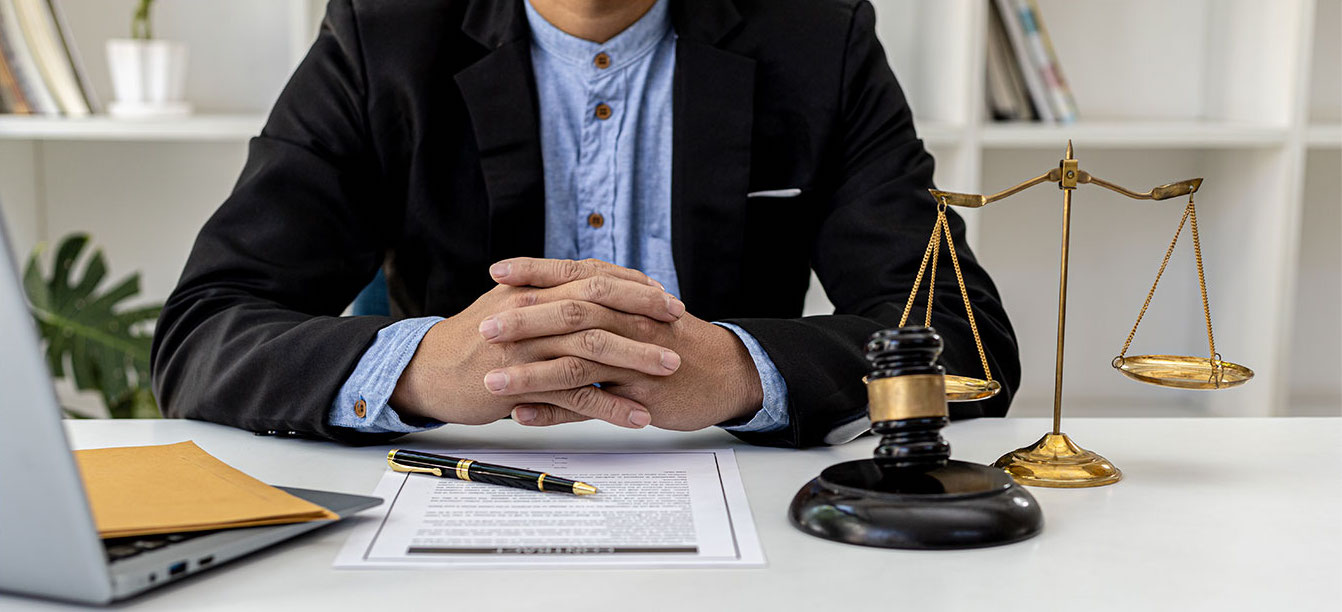 Keys and Locks

We supply a set of keys to the unit and to the mailbox (if needed). All keys are to be returned to our office upon vacating the leased premises. Residents are not permitted to alter any lock or install a new lock, knocker or other attachment on the door. Please be sure when leaving your property to take your door key with you at all times. If you cannot gain entry into your property, our maintenance or management personnel may be able to provide access during normal business hours. If you are locked out during non-office hours, you may call the emergency service number. A charge of $150.00 will be due at the time of service in the event of a lockout. To preclude this situation, you may want to keep an extra key with you or with a neighbor or family member.

Pets

Please refer to your lease regarding the pet policy. If pets are allowed and you add a pet during your lease term you will be responsible for paying a non- refundable one time $350 pet fee (per pet) and a $25 per month pet rent (per pet). If a pet is allowed you are responsible for any damage the pet causes. All pet waste must be picked up and disposed of immediately. Failure to do so may result in you receiving a pet waste removal fee.

Automobiles

Automobiles can only be parked in parking spaces assigned by the landlord. Please park in a manner that allows other cars easy access in and out. Do not "double park". Cars which are parked in restricted areas will be towed away at the owner's expense. All vehicles must be currently registered, licensed and in operating condition or they will be towed away at the owner's expense.

Other Vehicles

Fire regulations prohibit parking of any motorized vehicles on walkways or other unassigned areas. Bicycles, baby carriages and strollers must be kept in your property, garage or bike racks (if provided). Bicycles may not be stored in hallways, front lawns, or any other common areas. Gasoline-operated machines are forbidden inside of units; they are fire hazards and can endanger many lives.

In multi-residential buildings, all motorcycles, mini-bikes and recreational vehicles must be approved by the property manager prior to being brought on the premises. They should be registered with the office and parked in designated areas of the parking lot only.

Trash Disposal and Refuse

Please place all trash in the specified trash containers, failure to do so can result in additional fees. Notify management if there is an overflow or shortage of space for garbage.

Disturbances

Whether you are in an apartment, condominium, or single family home you have people all around you that, like you, wish to have quiet enjoyment. Please be respectful of your neighbors with noise and belongings.

Community Appearance

Since this unit is your home, we ask that you treat it in that way. We are proud of the communities we serve and want and need your pride in the community as well. In this way, it will be an attractive and safe place in which to live and entertain your guests.

We ask that you abide by the following policies to maintain an attractive community, a safe environment and for the protection of the property:

Window coverings are to be attractive to the surrounding. Sheets, blankets, aluminum foil, heavy paper, and other such items are not acceptable window coverings.
Exterior window sills should be kept free from all personal property.
Sidewalks, entrances, passages, courts, vestibules, stairways, corridors, and halls should not be obstructed or encumbered or used for any purpose other than entering and leaving your unit.
The front lawns or courtyards of all buildings should be kept clear of furniture, bicycles, toys and any other personal property.
No sign, advertisement, notice or other lettering should be exhibited, inscribed, painted or affixed by any resident on any part of the outside or inside of the apartment or building without the prior written consent of management.
No radio or television aerials or wires should be erected in or about any part of the property or building.
You should not allow anything whatsoever to fall from the windows or doors of the unit nor should you sweep or throw from your property any dirt or other substance into any corridors, halls, light shafts, ventilators or elsewhere in the building.
Throw rugs, boots, umbrellas, or personal items are not allowed in the front halls.
Landscaping, such as grass, trees and shrubbery are a vital and valuable part of the community, and you will be liable for damages or any mutilation or defacing for which you, or your guests are responsible.
If you are responsible for landscape and snow removal (check your lease agreement) you will keep the premises in good and sanitary condition. If landscaping is not maintained during the lease term you risk accruing additional charges for not maintaining the exterior of your property.
Any expense incurred by the management as a result of mistreatment of the property or common areas will, insofar as necessary, be assessed against the residents responsible.
Security & Safety
Adequate protection of you and your property is of great concern to your management. Your security begins with your own actions. Be sure to make use of any locks and other security devices provided to ensure that "uninvited" persons cannot gain access. Be suspicious of unexpected deliveries of flowers and telegrams. These are some of the tricks used by professionals to gain entry into a property. Call the police if you notice a suspicious person in the area.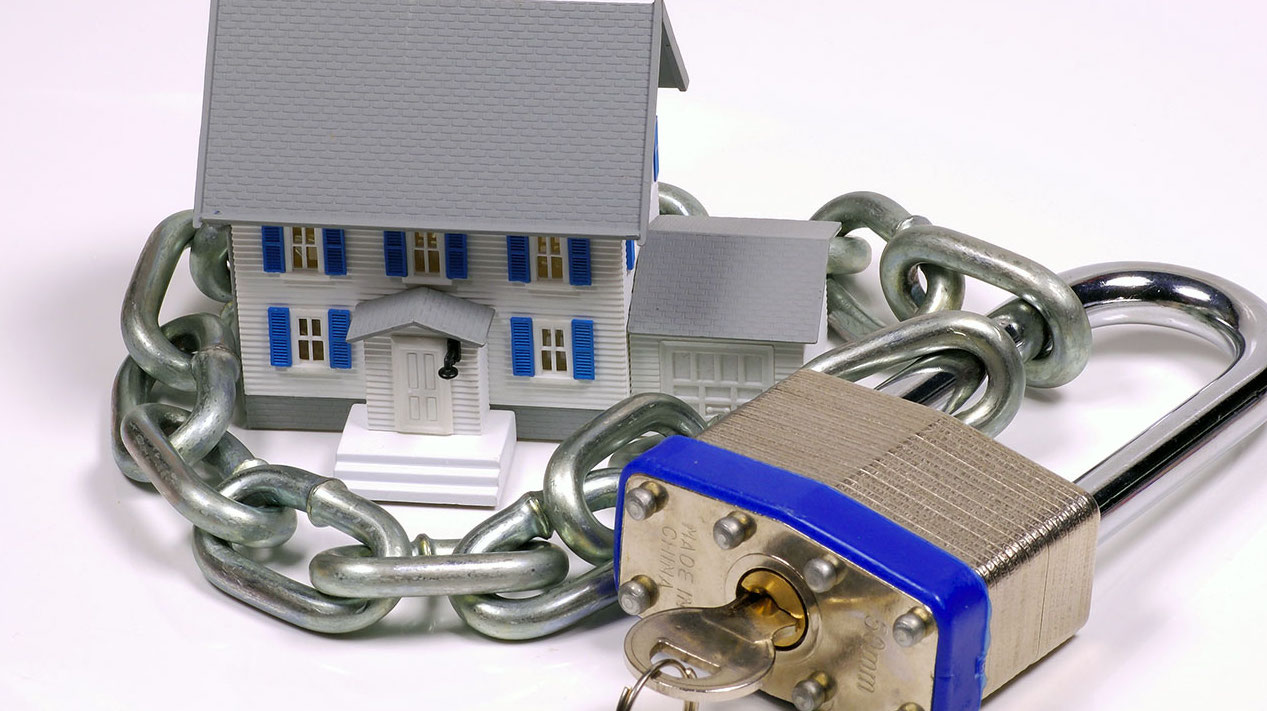 Vacations

It is advisable to notify the mail carrier, newspaper delivery service, and all other routine delivery people when you plan to be away from your home for an extended period. Mail a check to cover the rent if the rental payment due date comes during your vacation. (Your rent is due on the first day of each month, whether you are here or away.) It is advisable to notify your Property Manager if you will be away for an extended period of time.

Fire Precautions

The best way to stop fire is to prevent it before it starts.

Store all items safely.
Empty waste and trash containers daily.
Dispose of newspapers and magazines regularly.
Store all matches in tightly-closed metal containers.
Clean grease and spilled food daily from cooking range and oven.
Store cooking grease containers away from range.
Never wear flimsy clothing or plastic aprons when cooking.
Keep curtains, towels, pot holders, etc., away from cooking range top.
Always keep household equipment clean and in good repair.
Have worn and frayed electrical cords replaced immediately.
Avoid overloading electric wiring circuits.
Use a heat-resistant pad under toasters, grills, and other appliances.

Please report any fires to the Fire Department and your property management team immediately. Storage of kerosene, gasoline or other flammable or explosive agents is prohibited. Fire regulations prohibit residents from keeping shoes, small carpets, (i.e. doormats, etc.) outside apartment doors, installing burglar gates, or grill cooking on the balconies or rear porches.

Smoke Detectors

Smoke detectors have been installed in every home, unit, and stairwell and hallway in compliance with city ordinances and to provide an additional measure of safety for you. The battery which powers the detector should last at least one year. However, you should test its operation once each month to assure yourself of proper functioning. (Test battery by firmly depressing the button located near the center of the detector cover for a few seconds. The alarm will sound as it would if smoke from a fire were actually present). It is the responsibility of the resident to change all batteries of safety devices in your home.
Repairs & Maintenance
In the case of an emergency, please call the management office or work order line immediately. If the emergency occurs after office hours, call the work order hotline at (224)208-1400.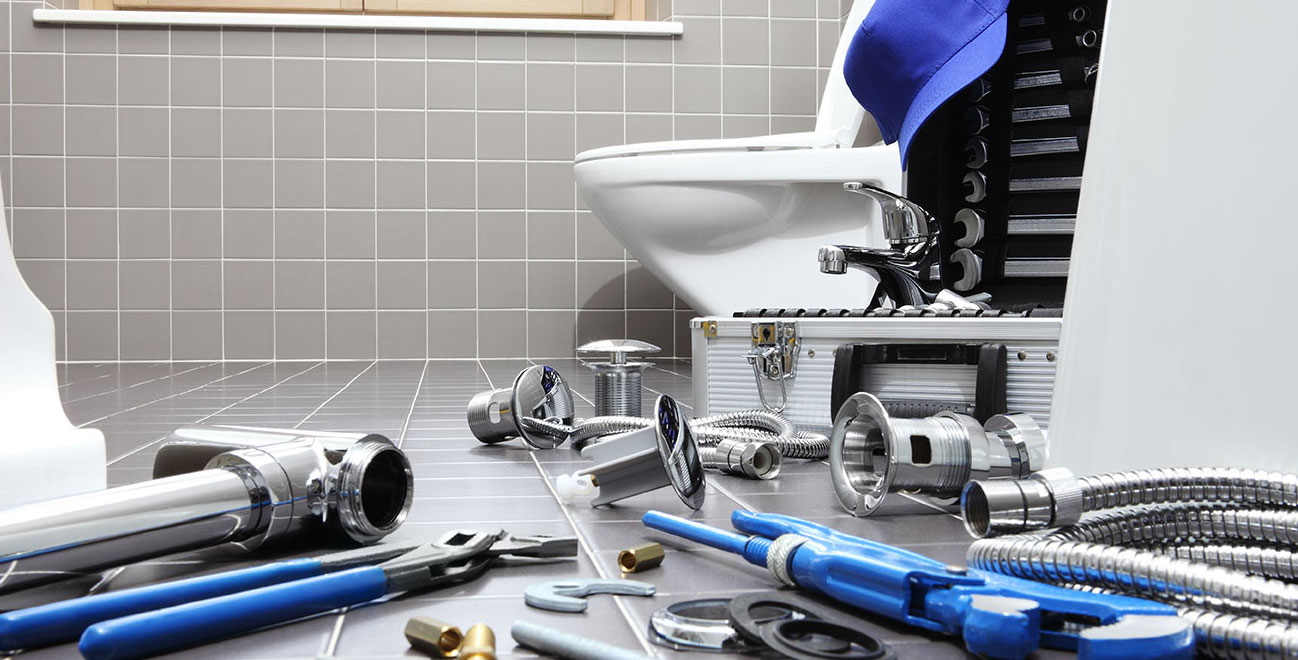 Work Orders

You may request service the following ways:

Your maintenance portal: www.gcrealtyinc.com/resident-portal
You will be emailed your login information within 24 hours of your lease start date.
Call the after hours maintenance hotline: (224) 208-1400

We request that the explanation of the needed service be as clear and as detailed as possible. If possible, please include pictures of the issue. This will help us to give better service and ensure that we fully understand the request. Every effort will be made to satisfy your request as soon as possible.
Appliances & Unit Care
In case your appliance does not operate, first check the electrical cord to ensure that it is firmly plugged into the wall socket. If that appears to be in order, please place a work order via your tenant portal and be prepared to give the model number and serial number of that specific appliance. GC Realty & Development LLC is not liable for any spoiled groceries if an appliance goes out of service.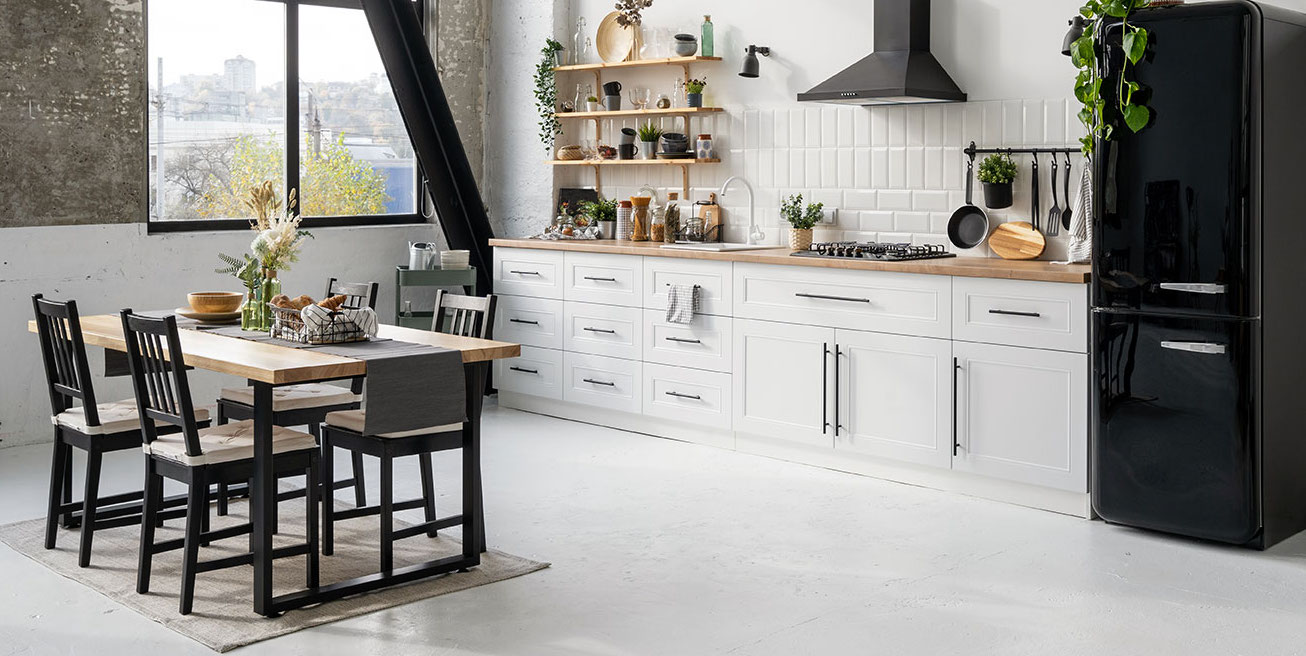 Appliances

The outside of your appliances can be kept clean by using a glass or non-abrasive cleaner. Avoid the use of abrasives or scouring powders since these products can scratch or dull the finish. Do not use sharp objects to assist in defrosting of a refrigerator, they can puncture coils and ruin the appliance. Using your stove as a heater to heat your home during the winter time is prohibited.

Carpeting/ Hardwood Flooring

The carpet in your property requires your ongoing maintenance. Regular vacuuming, at least weekly, is required. Spot cleaning is also your responsibility and any spills should be cleaned as soon as possible to avoid staining. Be cautious never to use chlorine bleach based products on the carpeting since it will bleach out the color and ruin the carpeting. Some units have hardwood flooring and regular dusting and washing of the hardwood floors are necessary to maintain their finish.

Bath Tubs

It is essential that you DO NOT USE ABRASIVE CLEANERS such as Comet, Softscrub or Kitchen Cleanser since these products will scratch the surface and dull the finish. Products like Dow Bathroom Cleaner and other foaming type cleaners or dishwashing liquid and a soft sponge will work well in maintaining the cleanliness of the tub without damaging the finish. It is important that you regularly clean the tub and tile surfaces, at least every other week, in order to maintain their appearance. Keeping this area dry and wiped down also prevents mold and mildew from growing.
MOVE-OUT GUIDELINES
Management requires a 30-day written notice of intent to not renew your lease and vacate. Your move out notice must be a firm date. If you fail to give a 30-day notice, you are liable for the rent and other required payments covering the days your property is vacant.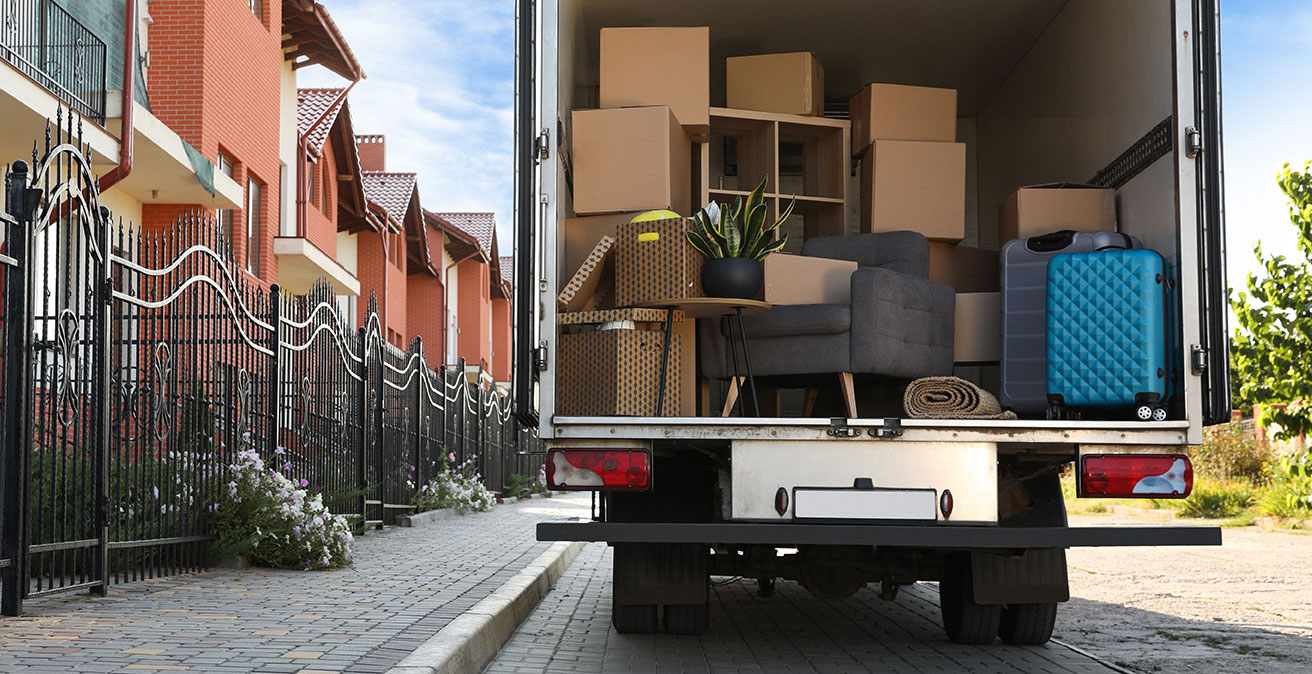 Important Information

We work hard to keep our rental properties in great condition and appreciate your assistance in helping us do so. In order for us to return your security deposit to you, please refer to the Schedule of Estimated Security Deposit Damage Reductions checklist in your lease agreement.

A few things that we would also like you to take note of prior to vacating:

Your security deposit does not apply to your last month of rent. You are responsible for paying for the entire last month of your lease.
You are to vacate the premises no later than noon on the last day of your lease unless other arrangements have been made and approved by your Property Manager.
All keys to the doors, garage door openers, mailbox keys (if applicable), parking tags (if applicable) must be dropped off to our office or left in your lockbox at the property by 12:00 pm on the last day of the lease unless the last date falls on a weekend or holiday, whereby you can drop them on the first business day after the last day of the lease to our office location to avoid additional charges and penalties. You cannot access the rental property after the last day of the lease.
You are responsible for payment of utilities through the end of your lease term. Please contact the appropriate utility companies to "cancel" your account and to pay the final bill. DO NOT have the utilities "turned off." Any damage resulting from unauthorized utility shutoff will be your responsibility.
All personal possessions must be removed from the dwelling unless it was initially inside the property when you arrived and arrangements were made prior to you taking possession.
Contact Us

219 E Irving Park Rd. Roselle, IL 60172
(630) 587-7301

MONDAY through FRIDAY 8:00 AM- 5:00 PM (Saturday and Sunday by appointment)

Emergency Maintenance Calls

For the following emergencies during non-office hours, please call the 24 hour work order hotline (224) 208-1400 and a maintenance representative will assist:

No heat in the winter
A plumbing leak or sewer stoppage which might damage personal belongings or property
No electricity (contact electric company first)
Any condition which might cause a fire
An odor of gas (contact gas company first)
Any other issue that could cause harm to other people or the building

After Hours Calls

The voicemail system will take all messages after hours.
Messages will be returned the following business day.

Comed Number: (800)334-7661
People's Gas Number: (866)556-6001
Nicor Number: (888)642-6748
Welcome Home
and thank you for
being a valued resident!
- The GC Team