the gc difference
Let us manage your Chicago Rental Property
PROVIDING PROFESSIONAL PROPERTY MANAGEMENT IN THE CHICAGO AREA SINCE 2005.
If you're not 100% sure that your current Chicago property management property manager is doing a good job, then they're probably not. Contact us for a free quote and start getting the returns you deserve!

WHY GCR&D IS DIFFERENT
In your search for a management company it is important you seek out what makes the company you are going to hire different from the rest. Below are just a few differences we are confident separates us from our competition:
Schedule Your Free Consultation
We Are Investors Too

We started this company because as investors we could not find managers who really cared about our properties like we do. We recognize your pain points and understand the real cost of rental receivables, vacancy and turnover. We work diligently to maximize the return on your investment. Our goal is simple and straightforward: Manage your property as we would if we owned it. We continue to grow by providing quality service and exceeding our client's expectations.

Local Market Knowledge

The owners and employees of GCR&D have been through the highs and lows of the local real estate market since its inception in 2003 including the great recession in 2008-2012. We recognize upcoming local trends before they happen.

Experience

Over the years we have seen it all so when an issue strikes we are able to react quickly and efficiently. Whether fire, flood, tornado, police action, tenant disputes, or structural problems we understand how to react on your behalf.

Property Turnaround Specialists

Are you one of those landlords that hoped to be able to manage his own property but are now dealing with a tenant who doesn't pay the rent and you are struggling to pay the mortgage? Perhaps your property has been vacant for many months and you're not able to find a quality tenant and you're steadily losing money. Maybe the contractor you hired to finish the renovation hasn't show up for weeks and you don't know who to contact because you're an out-of-state investor. Let us help!

We have a proven track record helping investors just like you and can provide the resources and advice to turn any property around. Our turnaround strategy provides investors with a detailed understanding of potential options and establishes realistic financial goals based on achievable performance assumptions.

Small Team of Specialists

Our firm is a medium to large volume firm, but our organizational structure lends itself to a style of customer service typically found in mom and pop sized companies. Our landlord clients enjoy the benefits of a well resourced, professional property manager, but in a small local team that understands the nuances of the Chicago area market. How do we do it?

Each owner client of ours will have access to a team of property management specialists, with our small Client Resolutions team taking the lead on owner communications. This means regardless of the time of day, week, or year - regardless of vacations, sick days, or holidays, you will have an expert on Chicago property management available to speak with.

We also have property managers in our Roselle office that focus 100% of their time in precise areas, including specialists in collections, renewals, and of course, maintenance. So, no matter what you throw at GC, a property management expert is ready to help.
We Invest In Ourselves

We are constantly searching for and investing in the latest technology to manage our process to ensure efficiency and consistency. Technology and automation have found their way into nearly every facet of our business allowing us to deliver superior service and results. From online owner and tenant portals to state-of-the art maintenance software we are able to provide 24/7 information and assistance both during and after our core business hours..

No Fee Due During Vacancy

Many property management companies will charge you a management fee during vacancy. We don't believe that is fair. We think we should only get paid if we are delivering a valuable service.

Dedicated Leasing Agents

We have dedicated agents that are only leasing the properties we manage. They follow our proven process to rent your property quickly to a high quality tenant. Every day a property remains vacant costs you money.

Detailed Marketing

With the majority of potential tenants searching for properties online, it is vital to showcase the home by marketing the property with quality photos and detailed descriptions.

Maintenance

Our 24/7 in-house maintenance staff is affordable and efficient. We aim to save you thousands of dollars over the years with our low rates and trusted vendors.
HOW MUCH RENT can you get
for your investment?
Tell us where your property is. Start by simply entering your Chicago area property address.
Expert evaluations. The actual rental value may increase or decrease based on property location, condition and amenities. To receive the most accurate rental analysis contact us after you receive your rental report and speak with one of our Chicago property management experts.
Receive your FREE report in a matter of minutes. You'll receive a personalized property report analyzing your home with a suggested rent range and market data.
Get quality tenants, fast. Explore our packages for rental leasing and Chicago property management services.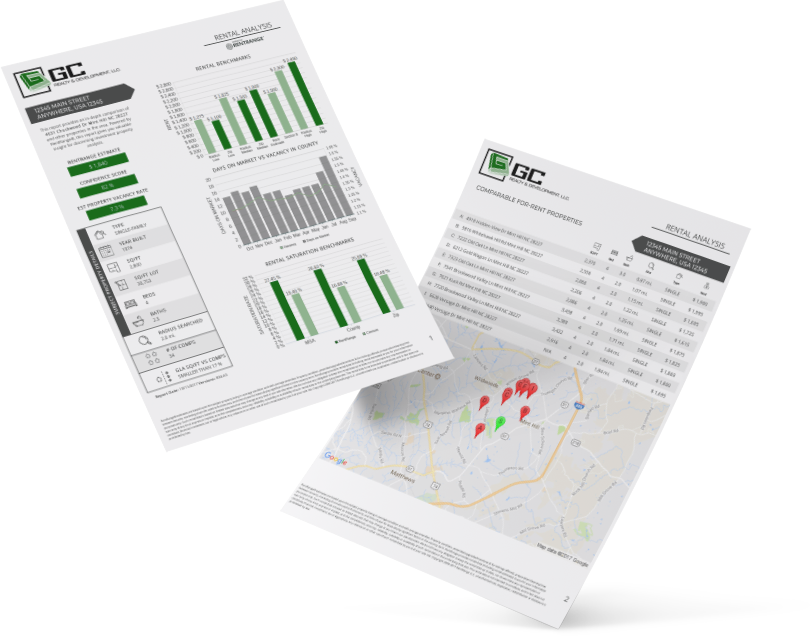 WHAT SETS US APART
FROM OTHER Chicago PROPERTY MANAGERS

Chicago's
Responsive
Property
Manager™
Answering resident calls and responding to owner emails timely is what is going to set this team apart from all of our competitors - it's our mission to be the most responsive property management company.

No Fees
During
Vacancy
Many property management companies will charge you a management fee during vacancy. We don't believe that is fair. We think we should only get paid if we are delivering a valuable service.

The Best
Price For
Your Rental
We research the current rental market to determine the highest rental price the market will bear. Due to our aggressive marketing techniques and accurate pricing, most properties are leased out within 21 days or less.

Stress Free
In-house
Maintenance
The GCR&D operation includes a Maintenance Department that has proven to save owners hundreds of dollars per year since most jobs can be completed in house.
GCR&D Management fees may vary and are quoted on a case by case basis but listed below are the current rate ranges for residential management.
Residential 7-8% of the gross rent
Residential 8-10% of the gross rent (Areas of Chicago Only)
GCR&D welcomes the opportunity to speak with you about your Property management needs. Please feel free to contact our office for additional information at any time.
Explore Our Pricing
FREQUENTLY ASKED QUESTIONS
Q
How long has your Chicago Property Management company been in business?
A
GCR&D has been in business since 2003, and consists of 3 partners. We incorporated our firm in 2003 as an S-Corp and restructured it in 2006 as an LLC. We started our Property Management division in 2005.
Q
What types of property and types of investors does GCR&D manage for in the Chicago area?
Q
How much do property management companies charge in Chicago?
A
As advertised on this website, our monthly management percentage is between 7-10% with a minimum of $100.00 per unit, per month. Multi-unit properties with rents under $1,250.00 will be treated on a case by case scenario.
Speak To A GCR&D Team Member!