ABOUT GC
CHICAGO'S RESPONSIVE PROPERTY MANAGER ™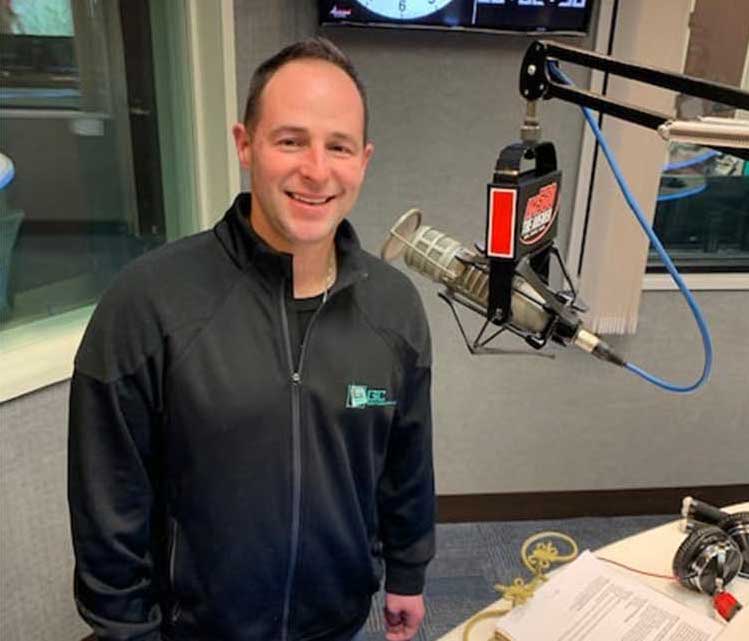 Since 2003, GC Realty & Development LLC has been driven to provide value at the highest level possible to our Clients, Owners, & Residents.
As a Real Estate Brokerage & Property Management Firm we are able to be a positive part of many large events in people's lives. From the start, GC Realty & Development LLC was built on the principle of being Responsive. As a service business the expectation of being Responsive by the people we work with and people we work for is a must. That same philosophy still guides our company today in everything we do.
We understand local knowledge is key in driving maximum opportunity and we work proactively to be experts in our field in all 4 specialties of our business. This allows us to respond quickly and effectively to constantly changing market conditions.
GC Realty & Development LLC is committed to providing quality and ethical service. Consistent and effective communication is the launching point for the absolute best client experience. We understand how crucial communication is and it is the pinnacle in our way of doing business. It is important to us that our clients feel confident in the professional management of their investment and to offer a level of service and professionalism that is unmatched by our competition.
Whether you are interested in buying or selling a commercial building, renting a home, property management for your investments, or buying an investment property, GC Realty & Development LLC is waiting to guide you on your journey. We are confident we have the systems, talent, drive and desire to add value to what are some of your largest financial decisions in your life.
Mark Ainley
One Of Original Founding Partners
WHAT OUR COMPANIES LOGO STANDS FOR
When talking with customers and investors, I often get asked what "GC" stands for and what the meaning behind our logo is. I will get into what "GC" represents in another article, but I wanted to share with you how we came up with our current logo and how it represents us as a company.
Our company was originally established in 2003, and our current logo is just the second logo we have used. Thinking back, our first logo did not have a true business meaning, and it didn't fully represent who we were as a company. Since then, I have learned the importance of a company identity. The only meaning the old logo had was that it was personal, and we were proud of because it was ours. In 2006, just a few years into our business, GC Realty & Development suffered a devastating loss when the original founder (my best friend) was killed in a car accident. We had used that logo for 11 years. I had an especially hard time letting that logo go because I felt I was moving on from my personal loss. At first, I fought my partners against making the change, but it wasn't until my partner, Bryan, came up with the design you see today that I felt ready to move on.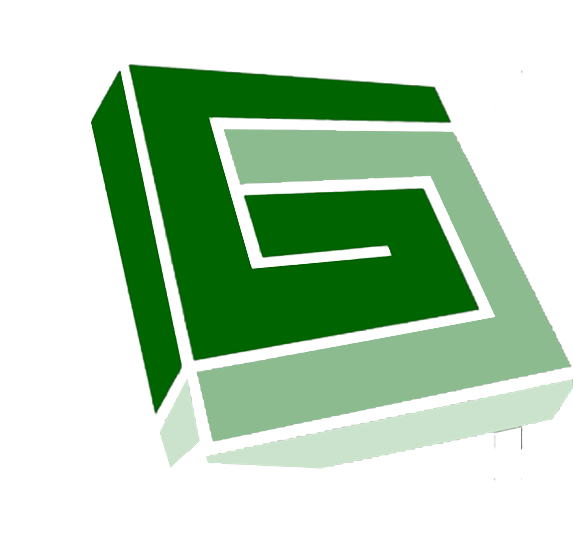 company values
Before we put these values in writing in 2014, the founders were following these 4 Core Values since the founding days back in 2003. So when it came time to put it in writing it was an easy task. Each team member has these values at their desk and we have multiple posters around the common spaces of the office to ensure we are always thinking about them. We make decisions, train, hire, and create policy around these 4 Values we believe to be what makes us great.
responsive
Responsive is defined as "Reacting quickly and positively." This is what GC Realty and Development was built on and continues to be the bedrock of this organization. Answering resident calls, responding to owner emails timely, and communicating quickly with fellow team members is what is going to set this team apart from all of our competitors. It is our company's mission to be the most responsive property management company.
own it
Owning it involves the process of seeing it, taking it, solving it, and doing it. We do not push blame on to others. When we say it will get done, we get it done in a timely manner and with the utmost diligence. Our work is as close to perfect as our abilities and capacity will allow, and we make every effort to mind all details within every aspect of our work.
whatever it takes
Our business is a business of problems. Problems do not have business hours. We encounter and solve problems every day and they will get in the way of our daily activities. We need to deal with them and take care of our daily activities. This attitude allows us to handle the problems that pop up and our daily activities, whatever it takes.
better results
We strive to always think about how we can get better results. We constantly ask ourselves: How can we improve the system? How can we make this simpler? How can we do this faster? How can we improve the customer experience? What can we outsource to free up time to address other issues?
meet the team
PROPERTY MANAGEMENT OPERATIONS
SALES & MARKETING
FINANCE & HUMAN RESOURCES
LEASING
Maintenance
Mark Ainley - Managing Broker
Mark Ainley is the co-founder of GC Realty & Development with almost two decades of experience in real estate as an investor, Managing Broker, and Property Manager. He has rehabbed and stabilized over 480 properties and currently manages over 1100 investment properties throughout the Chicagoland area. Mark has been a speaker at numerous events across the country including investing summits in Dallas, Atlanta, San Francisco, and Chicago. His extensive experience allows him to share his knowledge and experience on many topics like property management, scaling a business, rehabbing and flipping, out of state investing, asset stabilization, market analysis, and more.
He was featured on CNBC's TV show The Deed chronicling one of his rehabs. He has also been featured on podcasts like Bigger Pockets, The Real Estate Mogul Podcast, Joe Fairless, REI Diamonds, and Real Estate Money School. In 2017 he was featured on the cover of Top Agent - Property Management Edition.
Mark loves to give feedback to beginners, out of state investors, or less experienced entrepreneurs on what steps not to take or what steps to take sooner in growing a younger business.
https://www.biggerpockets.com/blog/contributors/markainley
Bryan Sonn
As the Director of Commercial Brokerage for GCRD, Bryan Sonn knows what it takes to succeed in the Commercial Real Estate industry.
His entrepreneurial spirit began at a young age with small endeavors, and has quickly progressed over the years into a multitude of successful business ventures. His relationship based approach with his clients cultivates relationships, that in turn, cultivate into successful transactions.
Over the years, Bryan has accumulated a wealth of knowledge in the Construction and Property Management industries. He has advised clients on enhancing the profitability and increasing the value of their commercial, industrial, and retail assets. He is able to help clients maximize rental prices, identify cost saving opportunities, and proactively address any current or future maintenance issues.
Bryan continues to further his career as an Illinois Licensed Real Estate Broker, Property Manager and investor by investing in his education in all major facets of the real estate industry. He does this by dedicating time out of his schedule to attend courses, seminars, and networking events. He understands that the field changes rapidly and that these learning opportunities provide him the tools he needs to expand his business.
Brad Bullington
Brad Bullington is the leading Broker in the O'Hare commercial real estate market, a territory that he has represented and specialized in since graduating from college in 1998. Home to the largest industrial park in the world, the O'Hare market, specifically Elk Grove Village, is continually attracting new businesses. Thousands of owners, investors, buyers, sellers, and tenants see the value in easily accommodated cargo operations, a unique and sufficient rail infrastructure, and a prime, centralized location.
Brad has successfully transacted over $1 billion dollars worth of real estate totaling several million square feet. He has represented clients on a multitude of property types, including industrial, office, retail, healthcare, technology, land, and logistics.
Clients and developers from across the globe seek out Brad's guidance when they are ready to relocate or expand their business to the O'Hare marketplace. They know his level of expertise is unparalleled and his commitment to his clients unmatched.They rely on his thorough feasibility studies to gauge the future success or failure of their projects. As the local market expert, he can easily prepare business evaluations, cash flow analysis on specific properties, assist with location selection, and provide cash flow analysis.
Brad's intimate knowledge of the area he serves also allows him to easily and swiftly predict future commercial real estate trends. During the most recent economic downturn, as property values fell and many companies downsized or closed their doors, Brad remained a steadfast leader in the marketplace. Knowing that he needed to position himself ahead of his competitors to remain in business himself, he aligned himself with local banking institutions to dispose of their assets. They trusted him to assist them when they needed it the most, and Brad's willingness to change the entire course of his business highlights his dedication to this ever changing industry.
Most notably, Brad has assisted a multitude of property owners in decreasing their property taxes by 60% over a 13 year period. He has also been highly successful in helping buyers obtain the 6B tax abatement, offered by Elk Grove Village.
Brad has been featured in numerous publications, including the Daily Herald, the Elk Grove Book, The Deal Sheet, and the Real Estate Journal.
Daily Herald
Deal Sheet
RE Journals
He has also been featured in articles within the:
Village of Elk Grove
Jeff Piser
With over a decade of corporate sales experience with Fortune 500 companies such as Iron Mountain, Enterprise Leasing, & Motorola, Jeff decided to test his entrepreneurial spirit during the height of the economic crash and join GC Realty & Development in 2010. Times were tough and opportunity was scarce but as people were leaving the real estate sector, he found himself learning the ropes in a rough market. His enthusiasm and positive attitude carried him through while learning the O'Hare market and thriving with a clientele who looked at Jeff as one of their own.
During his tenure at GC Realty & Development, Jeff has demonstrated an expertise in the commercial real estate market by quickly learning and anticipating market trends, knowing individual tenants throughout his territory and their needs, and knowing when good opportunities arise for his customer base. He always looks out for his clients and ensures any lease or purchase is a positive one for their business and bottom line. As a result, referrals have become a key part of Jeff's success.
Predominantly focused in areas such as southern Lake, northern Cook, and all of DuPage County, he is always willing to offer a fresh approach to selling or leasing your property with flexible commission standards, marketing campaigns, and negotiating the best terms for your purchase or lease. Being part of GC Realty & Development gives him the ability to work without the constraints a larger firm may have and within your budget.
Some of the clients who have been represented by Jeff in the past include BluLogistics, Lakeside CNC, Sliding Door Company, McGill Machine Works, Partners Manufacturing, Eagle Grips, Grante Foods International, EFE International, Corro Shield International, & Matrix USA.
Mark Ainley New Business Development
Mark Ainley is an investor, managing broker, and property manager with almost two decades of experience in real estate. Mark has been a speaker at numerous events across the country including investing summits in Dallas, San Francisco, and Chicago. His extensive experience allows him to share his knowledge and experience on many topics like property management, scaling a business, rehabbing and flipping, out of state investing, asset stabilization, market analysis, and more. Mark found his way into real estate by purchasing and flipping condominiums prior to the great recession and since he has built his own portfolio of rental portfolio alongside the creation of GC Realty & Development LLC (GCR&D) and GC Realty Investments (GCRI). He has rehabbed and stabilized over 450 properties and currently manages over 900 investment properties throughout the Chicagoland area. Mark is the co-founder of GCR&D, a full-service Real Estate Brokerage, Property Management, and real estate investment firm in the Chicago Market that consults with both local and out of state investors on the acquisition, stabilization, and management of their rental property portfolio. GCRI has become one of the premier turnkey companies in Chicago, working with both US and International investors. In recent years both companies have grown to include over 25 full and part-time employees running the management & development divisions with 27 additional brokers getting deals done.
He was featured on CNBC's TV show The Deed chronicling one of his rehabs. He has also been featured on podcasts like Bigger Pockets, The Real Estate Mogul Podcast, Joe Fairless, REI Diamonds, and Positive Phil. In 2017 he was featured on the cover of Top Agent - Property Management Edition.
Bryan Sonn Director of Commercial Sales
Bryan Sonn is the Director of Commercial Sales and most importantly our visionary. Bryan is what you would call a serial entrepreneur. He has started and successfully ran many businesses ranging from a bowling alley to a trucking company with many other funny but successful experiences in between. In 2006 Bryan started in real estate and never looked back.
In the beginning of Bryan's real estate career, he focused his efforts on construction and property maintenance. His outside-the-box approach to maintenance has saved his investors and clients a tremendous amount of money. Because of this approach, Bryan became the go-to guy. More and more of his time was being spent on the phone with clients so it was a natural transition for Bryan to spend most of his time working directly with them and to hire a project manager. Both he and our clients have never been happier.
When Bryan isn't overseeing projects, you'll find him grilling out with family and friends, out on his boat or glued to the TV watching his Chicago Blackhawks. If you ever desire a passionate conversation outside of real estate, just mention hockey; he'll take it from there.
Have Questions? Ready To Get Started? Give Us A Call Today To Discuss Your Options.
Contact Us
GC Realty & Development, LLC.
Contactus@gcrealtyinc.com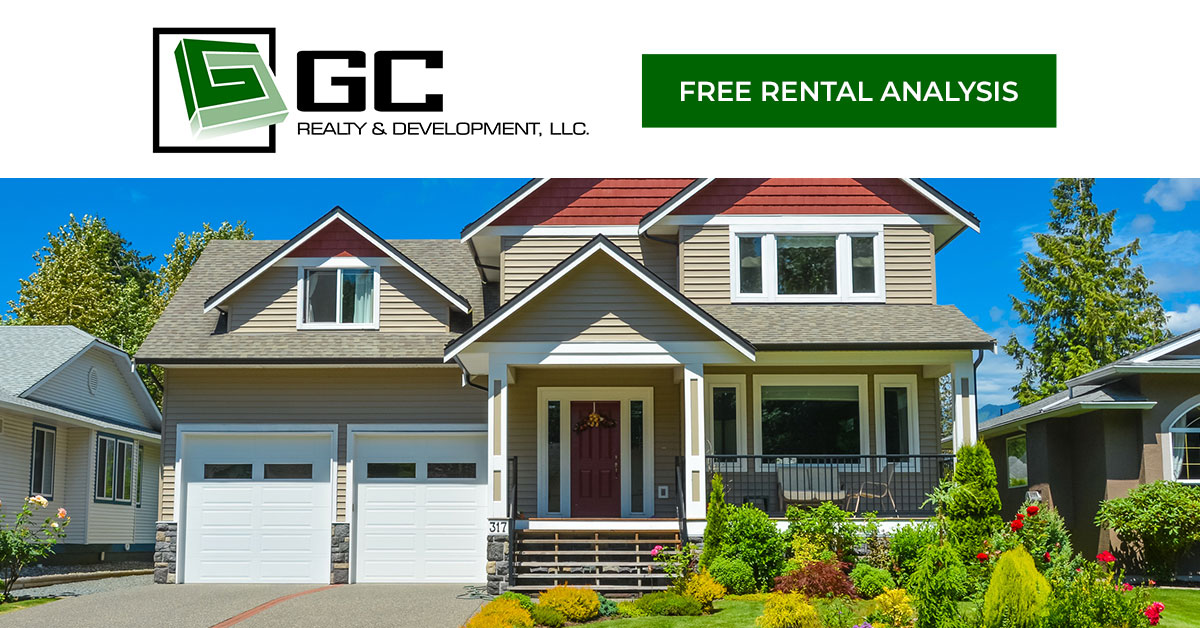 https://www.gcrealtyinc.com/
Property Management
Chicago property management at its best. Let GC Realty & Development, LLC., experienced Chicago property managers care for your Chicago rental home.
Roselle:
219 E Irving Park Rd.
Roselle, IL 60172
630-587-7400
Copyright © 2022 GC Realty & Development, LLC. All Rights Reserved.
GC Realty & Development, LLC. is committed to ensuring that its website is accessible to people with disabilities. All the pages on our website will meet W3C WAI's Web Content Accessibility Guidelines 2.0, Level A conformance. Any issues should be reported to
Contactus@gcrealtyinc.com
.
Website Accessibility Policy