Chicago Property Management
Let Us Manage Your Chicago Rental Property
GCR&D provides property management services for all Residential, Industrial, & Retail Properties in the Chicago West & Northwest Suburbs to include Kane County, DuPage County, Western Cook County and parts of Mc Henry County, and Lake County.
The services offered with our full service Property Management include
Rental Collections & Enforcing Late Fees
Village Rental License Compliance & Inspection Services
Turnover Work
Large Renovation & Rehab Jobs
Landscape & Snow/Ice Maintenance Oversight
Capital Improvement Estimates
Financial Planning & Administration
Detailed Monthly Accounting Reports – See a sample here Owner Monthly Statement Sample – ABC Lane
Property Maintenance Services (GC Maintenance & Third party Vendors)
Leasing & Tenant Screening
Legal Matters In the Event of a dispute
Subsidized Housing Expertise
Comprehensive Strategic Planning
Delivering Notices & Eviction Process Oversight (not needed if we locate you a tenant)
Inquire About Our Services
Proactively and successfully managing properties since 2005.

Currently, GCR&D manages over 500 residential units and almost a million square feet of commercial real estate space. The operation has seen significant growth in the last 7 years and contributes much of its success to its ability to restore troubled properties into income generating properties quickly.

Each employee of GCR&D are property managers and landlords themselves, and understand how to manage properties from the owner's perspective. The goal of GCR&D is quite simple: Making properties as attractive as possible, keeping costs to a minimum, and the ability to attract excellent tenants who pay the highest rent available that the market can bear.

The Property Managers do all they can to eliminate or limit the possibility of vacancy in your property due to turnovers being costly. Leasing a space includes procuring tenants that have long term potential, and once a unit is rented, the team works in a plethora of ways to keep tenants in the space. Turnover costs eat away at profits and the ability to retain tenants proves to significantly increase the profits of owners year after year.
How do you determine rental price?
There are instances in which tenants still have a desire to move from a space, and this is where GCR&D becomes aggressive in turning over the space as quickly as possible to procure a new tenant. Working closely with each property owner, GCR&D researches the current rental market to determine the highest rental price that the market will bear. Efforts to lease the space to a new tenant begin prior to the current tenant vacating as this drastically reduces vacancy time even when a turnover is included. Great success has come in following this standard and due to our aggressive marketing techniques, most properties are leased out within 21 days or less.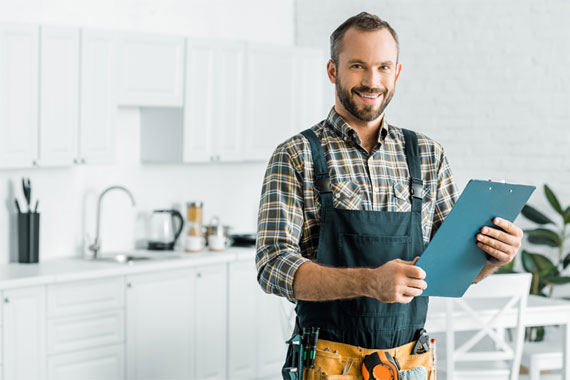 Property Maintenance
One of the largest aspects of maintaining any property is the supervision of routine preventative maintenance, and turnover costs. Due to the fact that property maintenance tends to be the bulk of annual budgets, it is ever so important to control costs by completing these jobs in a timely manner and at the best value while not sacrificing quality. The GCR&D operation includes a Maintenance Department that has proven to save owners hundreds of dollars per year since most jobs can be completed in house. In some instances, large scale projects are needed and GCR&D has to ability to negotiate rates with preferred vendors with the savings passed down to client.
Renovations and Rehabilitation
GCR&D also has the ability to handle renovations or rehabilitation projects. The projects occur for an owner when a plan has been set in place to increase rent. These projects may include replacing an entire Kitchen or Bathroom and can be completed in house by GCR&D or through preferred vendors and third-party contractors.
GCR&D maintains liability, workers comp, umbrella, & E&O insurance. Proof of insurance is always available upon request.
Clients who have their own team of trusted vendors may continue to use the services of their own vendors. GCR&D will continue to work with and coordinate any maintenance issues with these preferred vendors.
Unparalleled Customer Service
GCR&D offers unparalleled customer service when problems do arise. Tenants of GCR&D properties may call a designated 24 hour work order line and speak with a live representative at the first sign of a maintenance issue. Maintenance requests are sent to all Property Managers & Supervisors which provides the ability to quickly respond to any issue that may arise.
Pricing
GCR&D Management fees may vary and are quoted on a case by case basis but listed below are current rate ranges for both commercial & residential management:
Commercial: 4-6% of the gross rent
Residential: 6-8% of the gross rent
Residential: 8-10% of the gross rent(Chicago Only)
GCR&D welcomes the opportunity to speak with you about your Property Management needs. Please feel free to call, text, or email Michelle Lawler for additional information at any time.
Reputation Reviews
Chicago Area Information
The city's waterfront location and nightlife has attracted residents and tourists alike. Over a third of the city population is concentrated in the lakefront neighborhoods from Rogers Park in the north to South Shore in the south. The city has many upscale dining establishments as well as many ethnic restaurant districts. These districts include the Mexican American neighborhoods, such as Pilsen along 18th street, and La Villita along 26th Street; the Puerto Rican enclave of Paseo Boricua in the Humboldt Park neighborhood; Greektown, along South Halsted Street, immediately west of downtown; Little Italy, along Taylor Street; Chinatown in Armour Square; Polish Patches in West Town; Little Seoul in Albany Park around Lawrence Avenue; Little Vietnam near Broadway in Uptown; and the Desi area, along Devon Avenue in West Ridge. Source From Wikipedia
Coverage Area
In addition to the cities below GC Realty & Development, LLC has coverage all over the Chicagoland Area including Kane, Cook, Lake, Mchenry, & Dupage County. We also have coverage across a large portion of the city including downtown Chicago.
Aurora
Barrington
Batavia
Bensenville
Bloomingdale
Buffalo Grove
Burlington
Campton
Carol Stream
Carpentersville
Cary
Crystal Lake
Des Plaines
Downers Grove
Dundee (East & West)
Elburn
Elgin
Elk Grove Village
Elmhurst
Geneva
Gilberts
Glen Ellyn
Glendale Heights
Hanover Park
Hoffman Estates
Huntley
Inverness
Itasca
Lake Zurich
Lake in the Hills
Lisle
Lombard
Long Grove
Medinah
Mount Prospect
Naperville
North Aurora
Oak Brook
Pingree Grove
Rolling Meadows
Roselle
Rosemont
Schaumburg
Streamwood
South Elgin
St. Charles
Villa Park
Warrenville
West Chicago
Wheaton
Winfield