Careers
Click here for our current job openings
GC Realty and Development
GC Realty and Development, LLC was originally founded by John Chiariello & Mark Ainley in 2003. It began as strictly a brokerage company, helping buyers and sellers with their properties, and developed into a full-service real estate brokerage offering sales, leasing, management, development, and investment properties. The first location was out of their home and the company totaled 2 people, John and Mark.
Today, GC Realty and Development, LLC employs dozens of people. Besides brokerage and management, the company works with scores of lenders, provides real estate education, and has been involved in thousands of real estate transactions.
GC Realty Investments
It all started with the idea: "If our clients can make money on rental properties with us doing all the work, why can't we?" Before the company became known GC Realty Investments, Mark and Bryan started with purchasing some rental properties in 2005. Over the years our business evolved and in 2009 GC Realty Investments was born. We provide fully rehabbed turnkey investments properties to investors all over the world. GC Realty Investments mission is simple: provide the highest quality rental units at an affordable price and rejuvenate neighborhoods that have fallen on tough times. We buy distressed properties and restore them.
GC Realty Investments was founded in 2009 in order to enhance the neighborhoods and improve the living conditions for those in neighborhoods that have been forgotten. Since then we have bought and renovated over 250 homes on the South Side of Chicago. We're pretty good at this business.
Today we have three lines of business:
We buy homes, renovate them, and resell them to homeowners.
We buy homes, renovate them, rent them and sell them to other investors.
We buy homes for our rental portfolio and we do our own property management.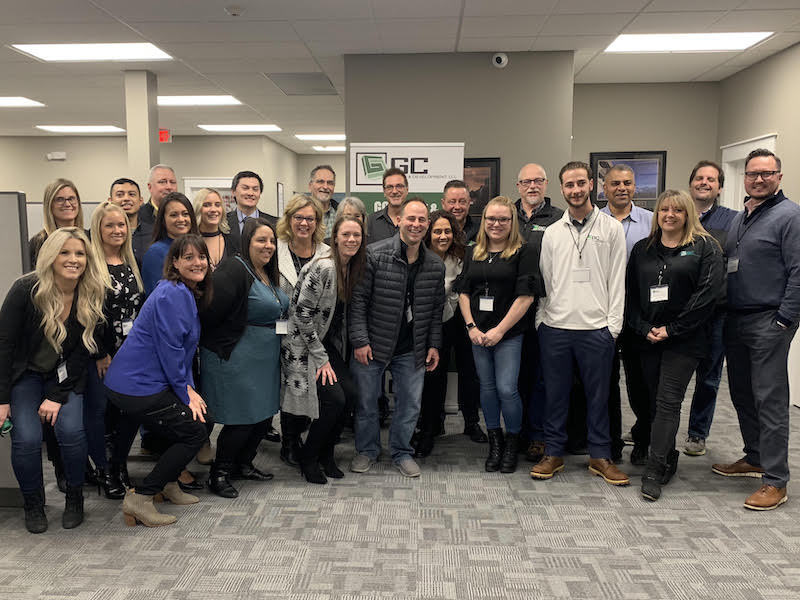 Who We Are
Since its inception in 2003, GC Realty & Development was built as a family of individuals brought together for the purpose of bettering the lives of our community, doing right by our employees, and doing right by those we serve. Founders Bryan Sonn and Mark Ainley were brought together by the tragic loss of co-founder and friend John Chiariello, and built GCR&D to reflect their collective values and to carry on his legacy. We bring individuals into this company who share our common beliefs and thus have created an organization striving for excellence and positive recognition. We do not need to be the largest real estate company, but we seek to be the best.
All members of GCR&D are committed to the highest standard of care regarding their job duties. Care and accountability involve the process of seeing it, owning it, solving it, and doing it. We do not push blame onto others, and when we say it will get done, we get it done in a timely manner and with the utmost diligence. Our work is as close to perfect as our abilities and capacity will allow, and we make every effort to mind all details within every aspect of our work. We keep our work organized so that customers and clients receive our full attention and their needs are completely addressed.
GCR&D has succeeded and grown because of our mutual respect for one another, our customers, and our clients. We hold all employees to high levels of professionalism both within the office setting and within our daily lives, and expect all interactions to reflect this standard. Our dedication to this company and to hard work focuses our team, and ensures only the highest quality product and service possible in our industry is delivered. True quality comes from an overall attitude and we believe in leading by the example set by our founders.
So if you are interested, we are always looking for new talented people to join our growing team.
Career Paths
At GC Realty, we view our work as more than just a job. We believe all employees should have the opportunity to grow and establish a career with us. Here are some career paths employees are pursuing right now.
Property Manager
Maintenance Coordinator
Head of Business Development
Project Manager
Head of Finance and Accounting